Talent Coastline
Boosting Growth in Ostrobothnian Regions
Connect With Us
Are you an International Talent? Do you want to stay updated on the latest opportunities, participate in the discussion, be a part of the ecosystem and enhance your network?
Join our LinkedIn group!
International Talents
Who Is an International Talent?
An international talent could be:
International students and researchers (HEI and vocational)
Persons in the country based on humanitarian reasons
Expats with families
Job seekers abroad
These groups of people are very different from each other, but what they have in common is their willingness to live and find employment in Finland. Talent Coastline helps international skilled people to find employment by providing them with the right type of services and trainings, while working to make small and medium sized companies more aware of the possibility of employing talent from the international pool, along with affecting the attitudes towards employing people from abroad.
Welcoming Services
If you have moved to the regions of Ostrobothnia and Central Ostrobothnia as an international and you need help with daily issues, please contact the information centre for immigrants in your area. The service point provides information about the Finnish society for immigrants and it is free of charge. You do not need to book an appointment to the information centres.
You can find the information centre for immigrants (links below): Welcome office in Vaasa, Vöyri, Korsholm, Malax, Närpes, Kristinestad and Körsnas. Find the closest service point, with its opening hours, on the Welcome Office page and the information centre for immigrants in Pietarsaari in the Kotouttamisportti Pietarsaari's webpage. For Toholampi, Central Ostrobothnia, toholampi.fi -webpage provides information in English.
In these pages you will be able to find useful information regarding Finnish society, services by authorities (the police, the magistrate, KELA, the tax office, employment services), language courses, training opportunities, health care, daycare, the school system, leisure activities, housing.
The Social Integration portal provides information regarding integration and refugees available to those who work in this field.
Other useful Links for Internationals
Whether you are moving to Finland as a single person or with your family, you will have many questions that will need answering. Here you will find an extensive toolkit of reliable and up-to-date information from the etiquette of taking sauna to establishing your own business. Start here to begin planning your move and making your transition to Finland that much easier.
EURES
Are you living in another European Union member state? Take a look at what the EURES network has to offer:
Stories
Balint

I am 28 years old and I come from the city Pécs in Hungary. I currently live in Pietarsaari together with my Finnish wife and our three kids.

My name is Balint Ilk. I moved to Finland in 2011 to study tourism at Centria University of Applied Sciences. I completed my studies three years later and after not finding any open positions in my own field started my job at Ab Korv-Görans Kebab Oy in 2015. Currently I am a supervisor at the company. I supervise the daily production of a department and I am responsible for the work of 6-10 people. I make sure that the quality is kept, the daily orders are successfully fulfilled, and the workflow is optimized.
When I was hired to the company there were already Internationals working at the company. They have an open-minded attitude towards employing Internationals and my background was never an issue, they were interested in me and my skillset (first impressions are important.)
Companies that hire International employees create a diverse work environment and at the same time benefit from new skills and mostly the new perspectives. Internationals are usually open for new challenges and can help the company grow on many levels.
There are currently numerous Internationals located in Finland for various reasons. Companies should understand the benefits of their skills and give them a chance to prove themselves. In return the companies will receive loyal, hardworking employees that are highly motivated and can help create success, diversity and creativity in the company.
Dominika
I am 26 years old and I am originally from Czech Republic. Six years ago, I came to Finland to complete my higher education. Currently I work as a Study Advisor for Admissions Office at Centria University of Applied Sciences.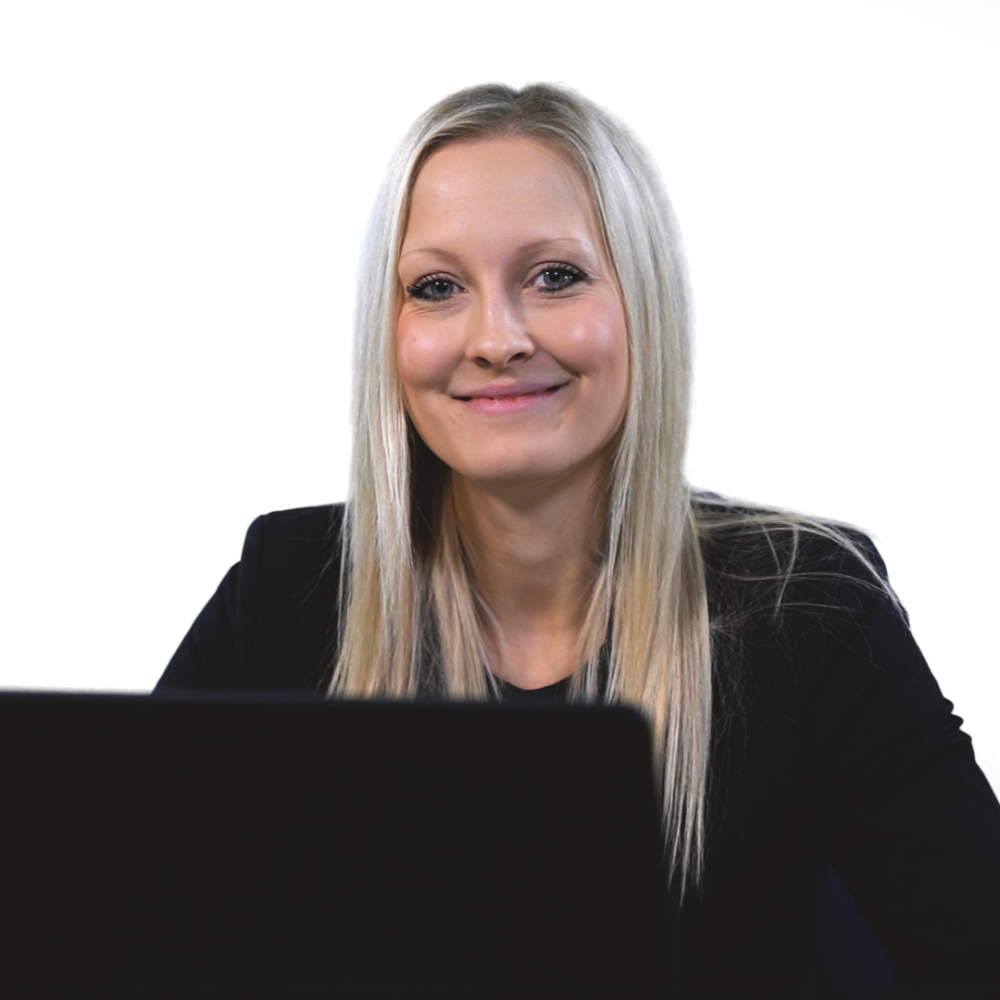 My name is Dominika Bartlova. I believe that my company believes that internationals can bring the same benefit to the company. In my case, since Centria UAS educates hundreds of foreign students each year, having a foreigner who can advise them is essential. My employer and I strongly believe that in many cases, I can help, guide and support international students better, since I can relate to them on different levels than natives. By that, I think we offer a good customer service which leads to a good feedback from our students.
In my opinion, internationals help to see things from different perspectives and many times can offer more innovative - so to say outside of the box - ideas, approaches and solutions. By growing up in another country, I believe we can provide a unique expertise and problem-solving skills. Also having an international employee helps locals to be more open-minded, accepting and understanding which makes them better workers as well.
I think internationals bring different attitude and energy to the office. I personally enjoy so much to be able to work in an international environment where we all are so very different but yet the same. We can learn from one and another on both professional and personal level, by which also company's growth is enhanced.