Talent Coastline
Boosting Growth in Ostrobothnian Regions
Tools & Services for Companies
Here is a list of tools and services offered by different organisations, which will help companies find international talent.
EURES (ec.europa.eu) offers tools to find skilled workforce from Europe, find out more on their website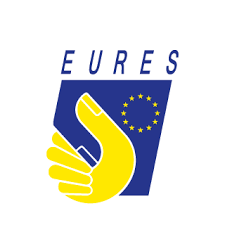 Companies
Why Do We Need International Talents?
Why do we need international talents, and why is it important to recruit international labour?
International mobility brings competences and skills that many employers seek and need, such as the ability to work in multicultural teams, to create networks, adapt in new situations, think outside the box, as well as a stronger curiosity, innovation, tolerance, cultural knowledge, language skills, and a more global mind-set.
On a local level, employing international talents will increase innovation and boost the economy, by providing the local businesses with original, modern and global solutions and opening possibilities for their growth, which would bring opportunities for export and raise the local employment rate.
Case Devatus
Devatus in a nutshell: Devatus is a developer of digital services. A full service partner, whose expertise is based on years of experience and on the personal enthusiasm and creativity of our employees. We enable digital transformation for leading global companies – with data analytics, IoT, digital service development and cloud solutions.
EOJD recruitment event - Prohoc Case
The European Job Days is a platform managed by EURES, where companies all over Europe can post their vacancies and connect with potential talent through the online recruitment events and fairs that are organised all year round.
This platform is a great way for companies to be noticed and attract the right type of workers from a wider pool. Find out more in the Contacts section, to the EURES responsibles in TE-services.
Recruitment of seasonal work 2021
As of February is passing by, it is a time to think about the seasonal workers for summer 2021. If you are looking for seasonal workers and intererested in an international recruitment process, please fill in this contact request form (in Finnsih & Swedish) and check out our latest news on the topic (also in Finnish and Swedish).